A healthy attitude is contagious but don't wait to catch it from others. Be a carrier.
– Tom Stoppard, British playwright
As Doctor's, it is your duty to be health carrier's and Dofody helps you become a better one. There are thousands of patient's who in your neighborhood who would like to consult new but are either not in a position to visit your office or they just don't have the time.
Dofody helps you in reaching out to more patients in ways that are not restricted by time, distance and money.
What are you waiting for?
Get started with Dofody by simply creating an account in 30 secs and enjoy the benefits of an online clinic.

We have created apps exclusively for you! If you think you have the time and communication skills required to answer the questions from patients, "Dofody Doctors" can take you on a journey into the future of modern medicine. Download and install our app today!
Don't have 30 secs? Fill this up, it only takes 10 secs and we'll do the rest.
                       
General Practitioner's
Expand your practice to areas that you never thought would've been possible!
Setup the consulting fee as per your wishes and use the Dofody app to consult as many patients as time permits.
Follow-up with your well known and close patient's online. You can either make the follow-up consultations free of cost or do it at the lowest rates possible. Deliver legal and valid prescriptions with confidence easily.
Don't have a patient information system? Don't worry, we have got you covered! All the medical records and prescriptions of your patients are now available in one single place.
Set the time and days when you would like to consult online and get consultation requests only at the predefined time.
If you want to charge extra for a consultation done in the middle of the night or on holidays, you can do it in a few clicks.
Do you want to be a General Practitioner in another state of India? Well, setting up your online clinic can make your dream come true!
Specialty Doctor's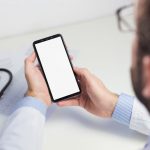 Help at least five patient's virtually every day and build your own online presence with ease.
Become an expert specialty consultant who works virtually for multiple clinics and hospitals all over the country. You can sit in your car and consult a patient in the North-East!
Follow-up with your regular patient's online and help save a few bucks for them. They will also appreciate the time they saved by following up with you online.
No restrictions on the consulting fee you can charge. Change the consulting fee as and when you like it to.
Manage the medical records of all your patient's in one place, well organized and easy to discover. Recommend your patients to use the free unlimited medical record storage facility and they will thank you for it later! Are you homebound for any particular reason? If you want to consult a patient you can do it sitting on your favorite couch at home using Dofody.
Give second opinion's to patient's in minutes and earn in Rupees.
Prescribe with ease within the app and don't worry about any legal issues.
Palliative care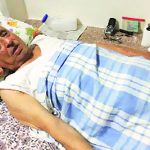 Help the poor patient's who require pain and palliative care whenever you get time.
Grow your popularity online as a pain and palliative care specialist Doctor.
Give instructions to palliative nurses and others in the palliative home care team virtually.
You no longer need to wait days to write a prescription for a patient you consulted through phone, using Dofody prescriptions can be sent and stored immediately after the consultation.
Help patient's all over the country who have never seen a palliative care specialist Doctor in their life.
There is an option to provide consultations for free to selected patient's. Learn more about this feature by contacting us. 


To discover some of the use cases of Dofody, our Blog has some good articles. Explore it and contribute if you are interested.Image Source :Technology photo created by freepik – www.freepik.com