How bad does it feel when your favorite doctor looks into his computer screen and talks with you at his clinic? You feel as if he is too busy even to look into your eyes, isn't he?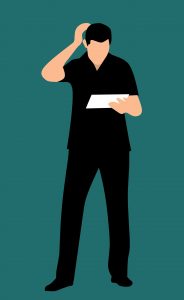 Now think of all those instances when you traveled to see your doctor, took leave from your job and then waited one hour just so that he can examine you! And this time, he didn't even touch you??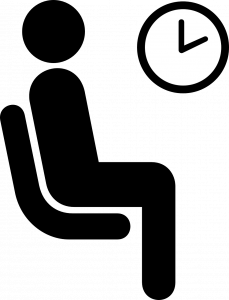 Leave all that aside. What if you wanted to clarify some of the questions that have been bothering you for some nights now? Will you ask your doctor at his clinic? Or, will you just skip it, to get home back as soon as possible?
How cool would it be to talk to an experienced doctor, one who actually loves to listen first, a doctor who has all the time in this world to help you, answer your questions, one who looks into your eyes while talking?  Now, if such a doctor exists, would you mind if he is sitting in his home and talking to you over a video call on the phone?
Now you must be wondering, shouldn't the doctor need to examine you, right? No!! Several studies have shown that more than 75% of human ailments, illnesses, and health problems can be effectively treated and managed using telemedicine technology. Moreover, your doctor can answer all your questions, better than Dr. Google and definitely better than a busy doctor whom you consult in person. If an actual physical examination is required, you can visit the doctor, now more knowledgeable and more confident. 
Dofody uses high-quality video call technology that allows doctors to contact you and talk for as long as you want it. All you need to do is download the app, choose your doctor, make the payment within the app and that's it. Your doctor will call back at the pre-set time. Keep in mind to check the doctor's available time before making the payment.
Each video call has a maximum duration of 15 minutes with a validity of 72 hours. So if the first call doesn't go through, you don't have to worry, our Doctor will try to call you again. You just have to be connected to the internet and make sure that your phone is not in the 'Do Not Disturb' mode. We recommend that you turn on the push notifications for the Dofody app and keep the app updated to avoid any glitches.  Although it doesn't work for emergency situations, for urgent medical advice and care, it works like magic.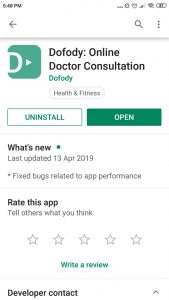 So, what are you waiting for? Do you have hair loss that you want to show your dermatologist? Do you want to talk face to face with a psychiatrist in your room, doors closed and without fear of others knowing about your secret consultation? Do you want to get help from the pediatrician for your kid's fever at 10 pm? With more than 30 doctors spread across 14 specialties, Dofody has got it all covered. Video call with a doctor now itself and tell us how you liked the experience. Our doctors would love to hear it too.